Welcome to
Loreto Playa Casa
NEW! Upgraded High-Speed Internet Now Available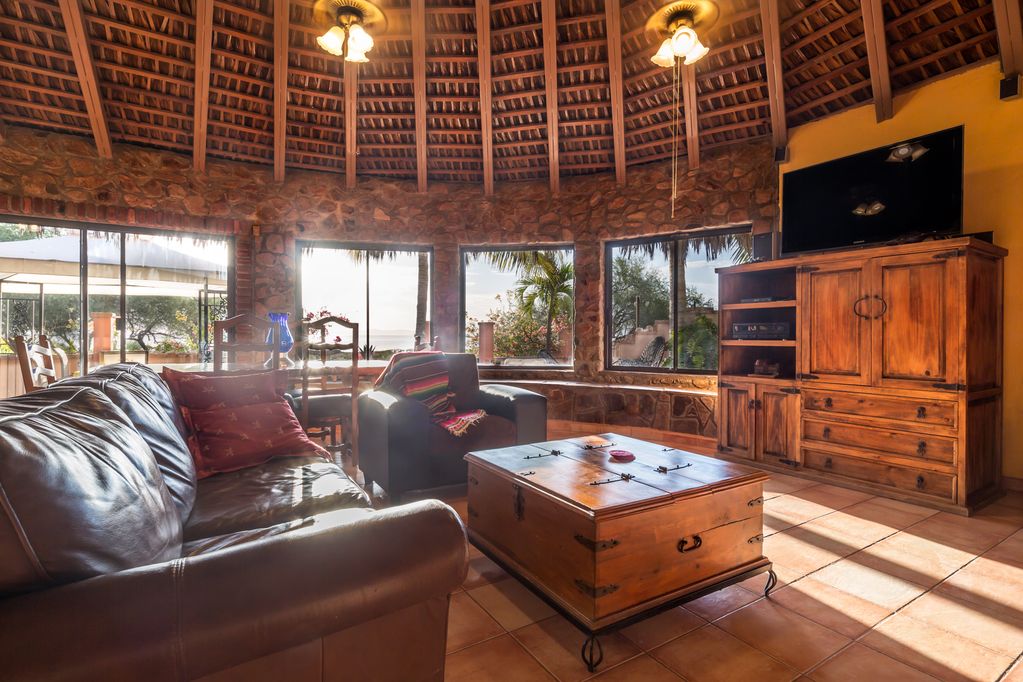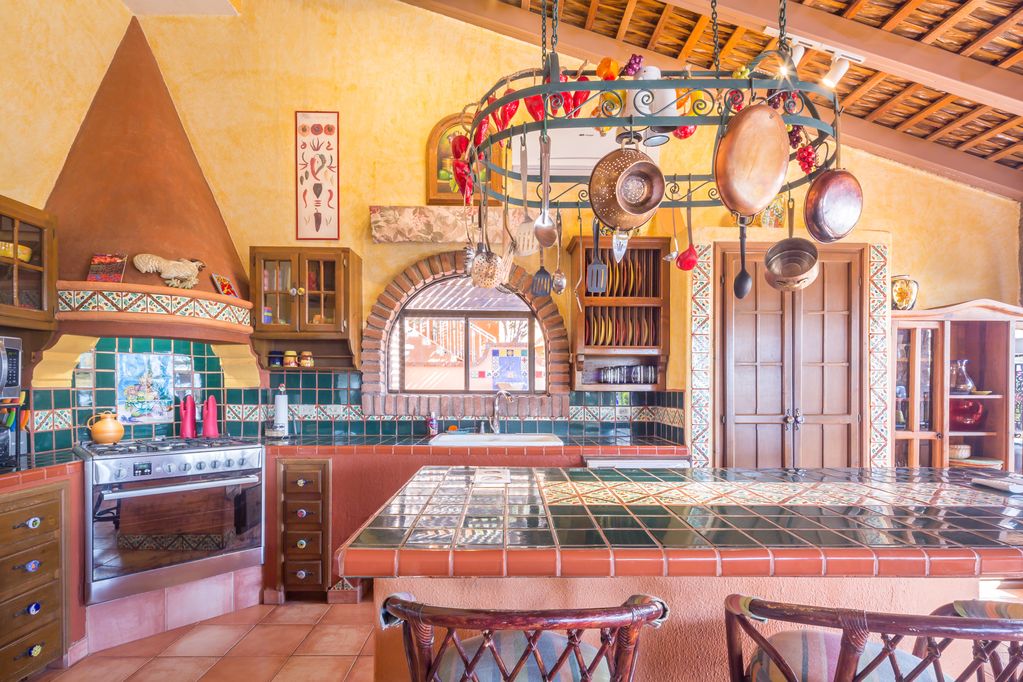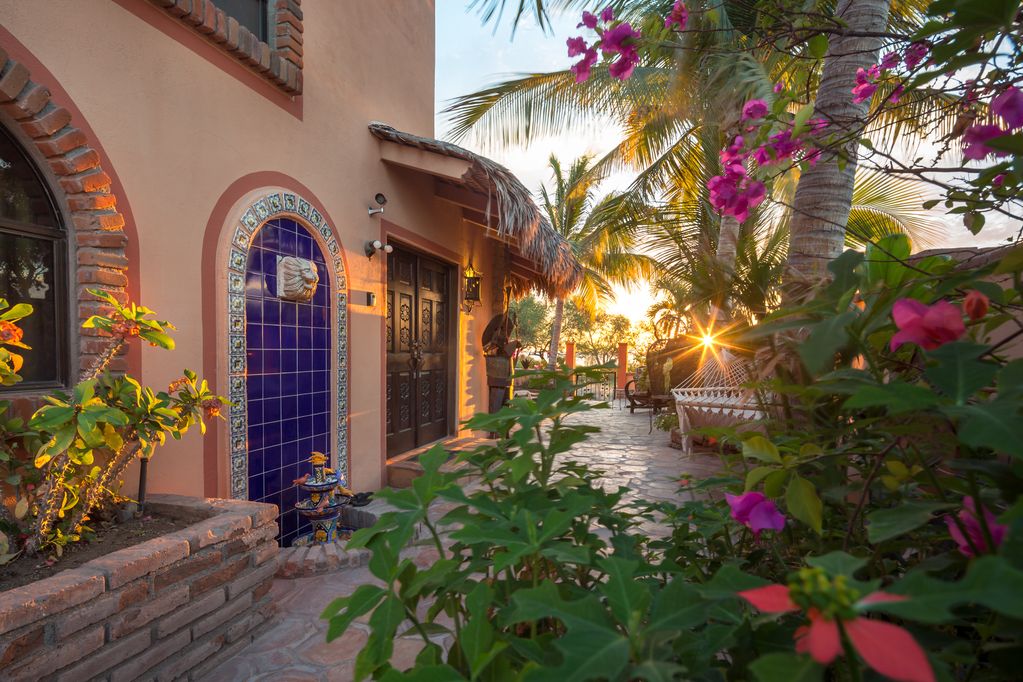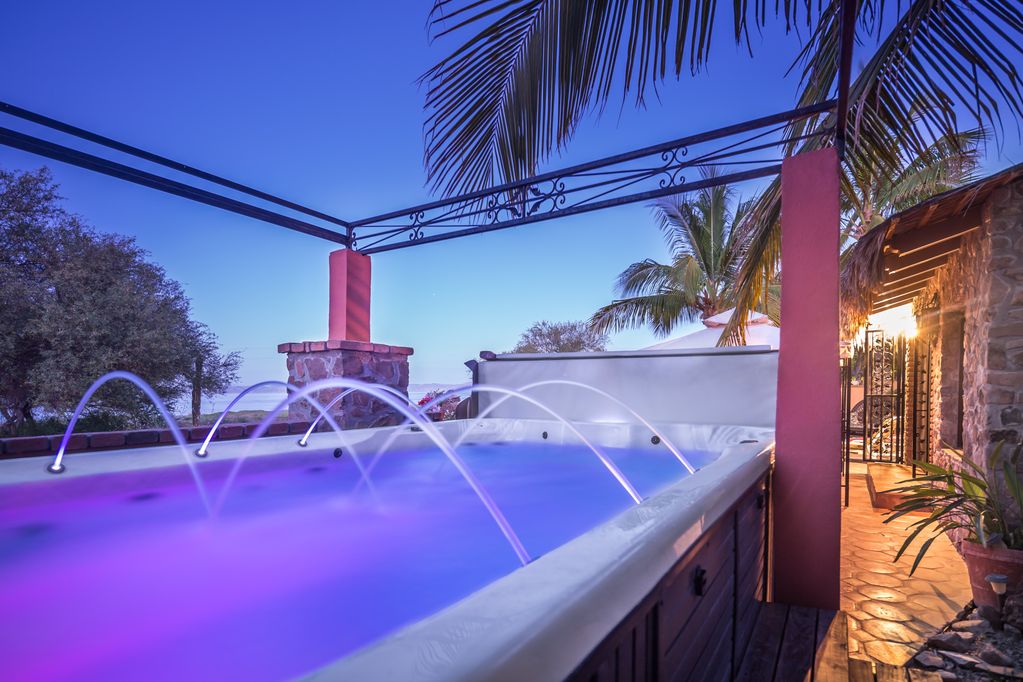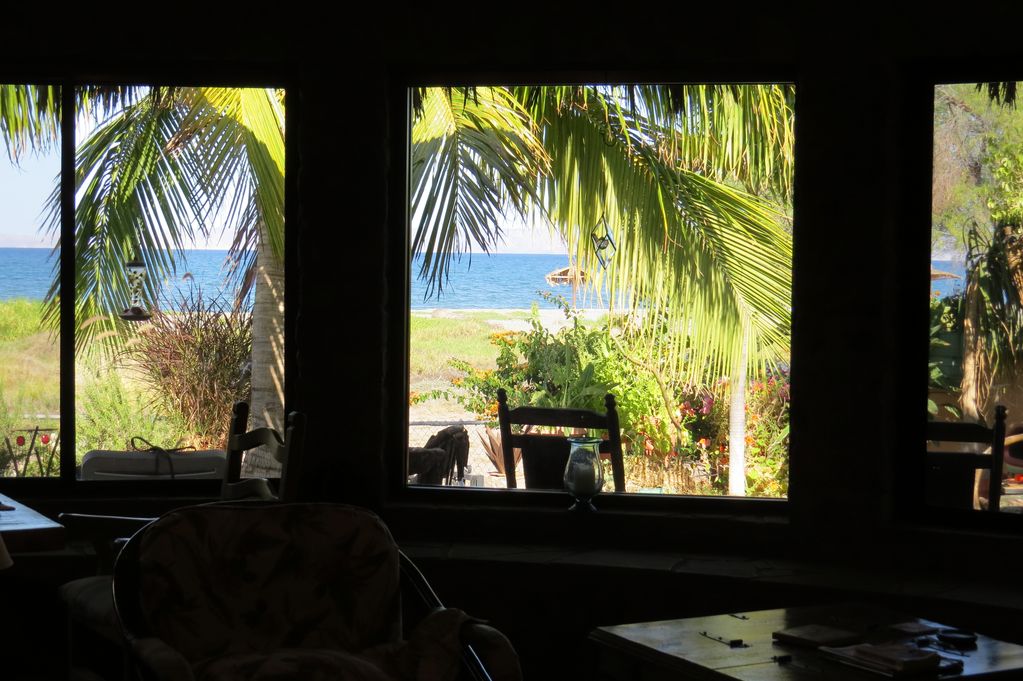 Welcome to
Loreto Playa Casa!
Upon arriving at this exclusive beachside house, you will feel a sense of tranquility. The main floor overlooks the ocean and beach and is richly decorated in a warm Mexican motif. The gourmet kitchen is open to the expansive living room, and its glass doors open out to the east side of the courtyard. Satellite TV and Wireless internet are included if you want to stay connected with the world.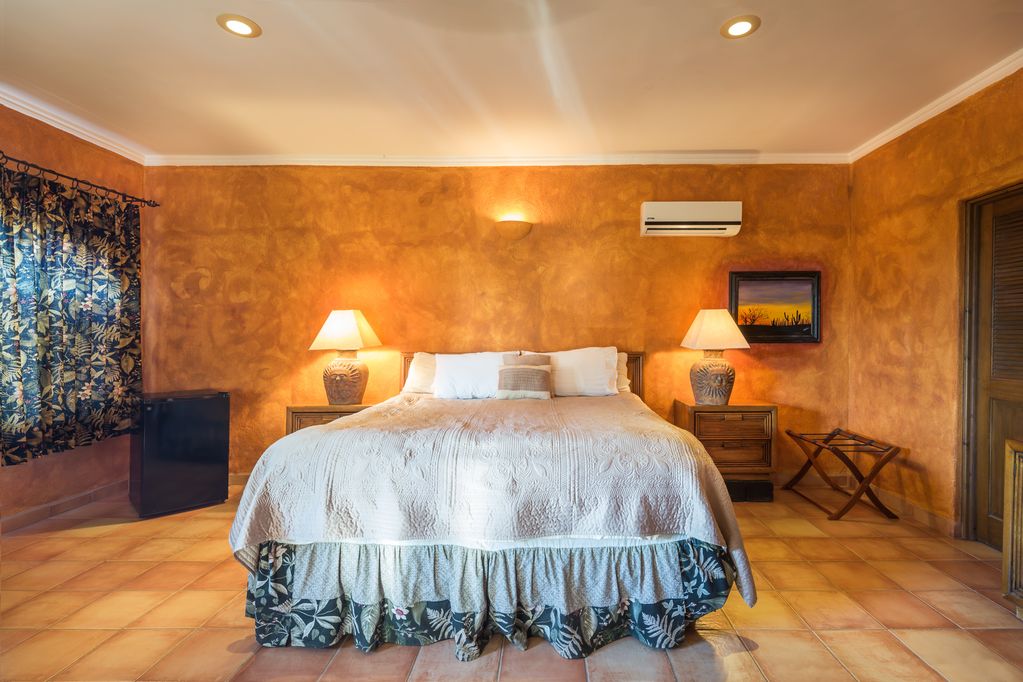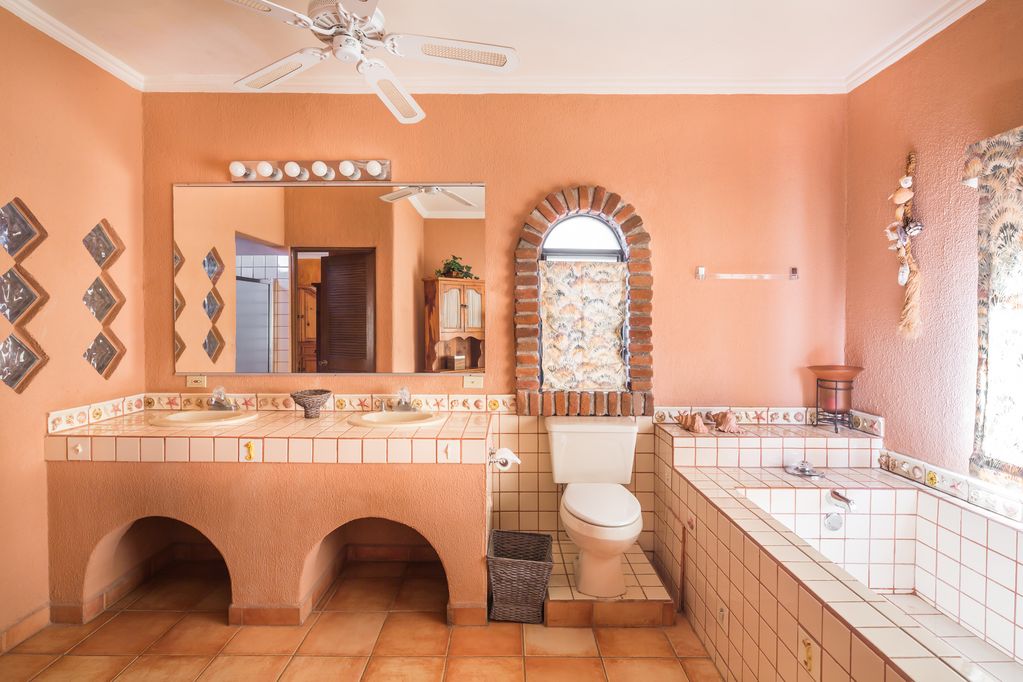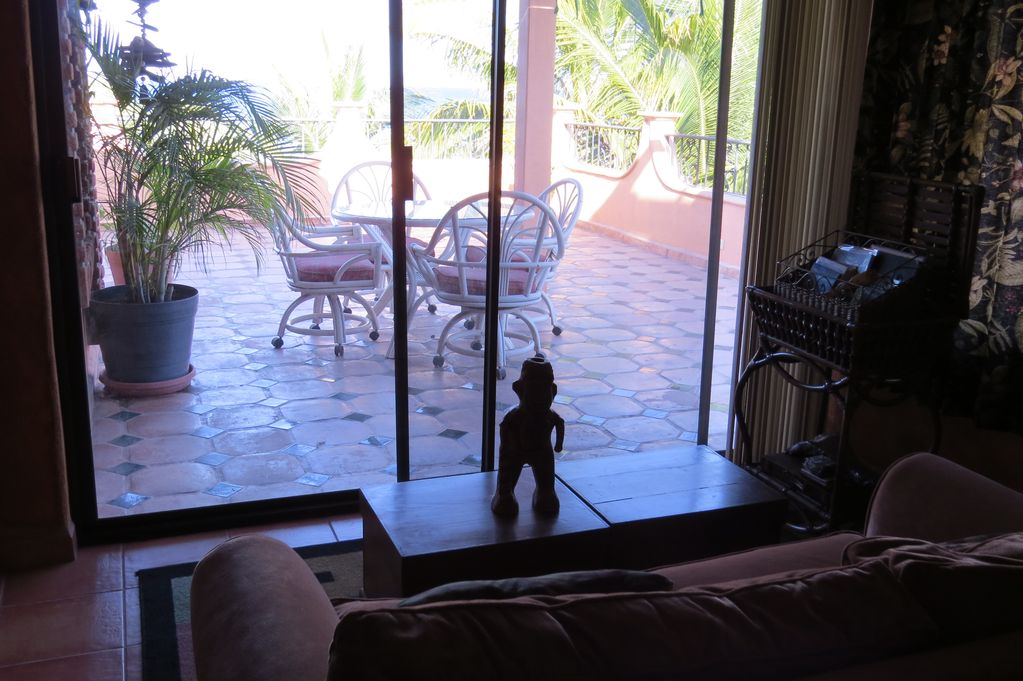 Upstairs Suite at
Loreto Playa Casa
Step up the wide stairway, adorned with various works of art, to an exquisite, romantic, and private suite. The room features a king sized bed, several sitting areas, refrigerator, TV/DVD, air conditioner, and complimentary books and magazines to enjoy the indoors. Adjacent to the main room is an incredible bathroom that features a large tiled bath-tub built for two, that overlooks the sea. Imagine uncorking chilled champagne and enjoying a warm bubble bath with that special person as you watch the sun set over the breath-taking Sea of Cortez!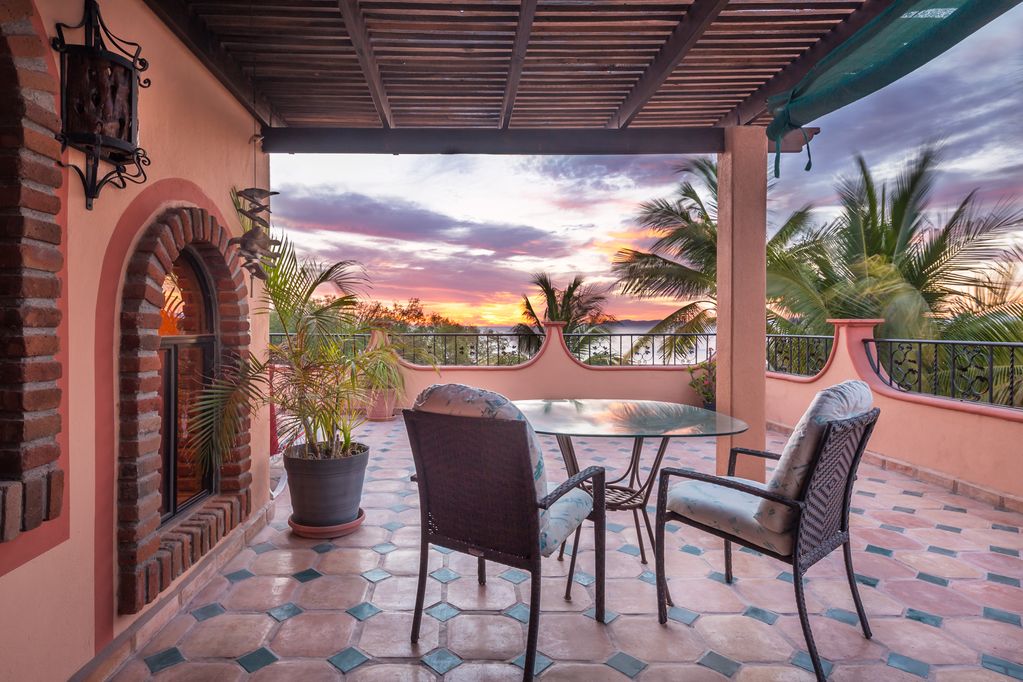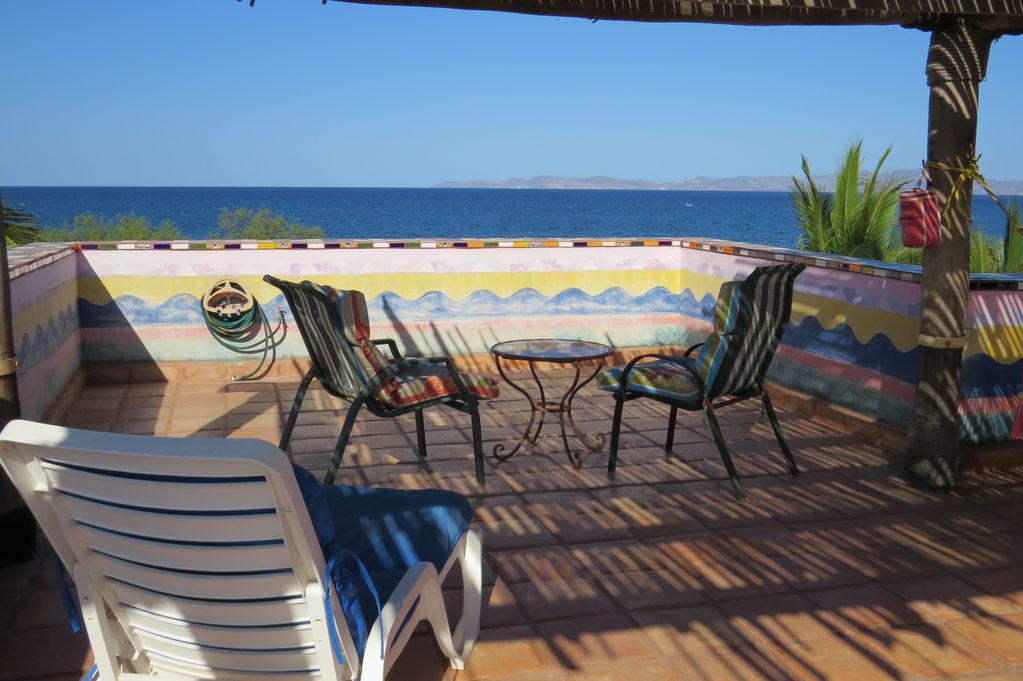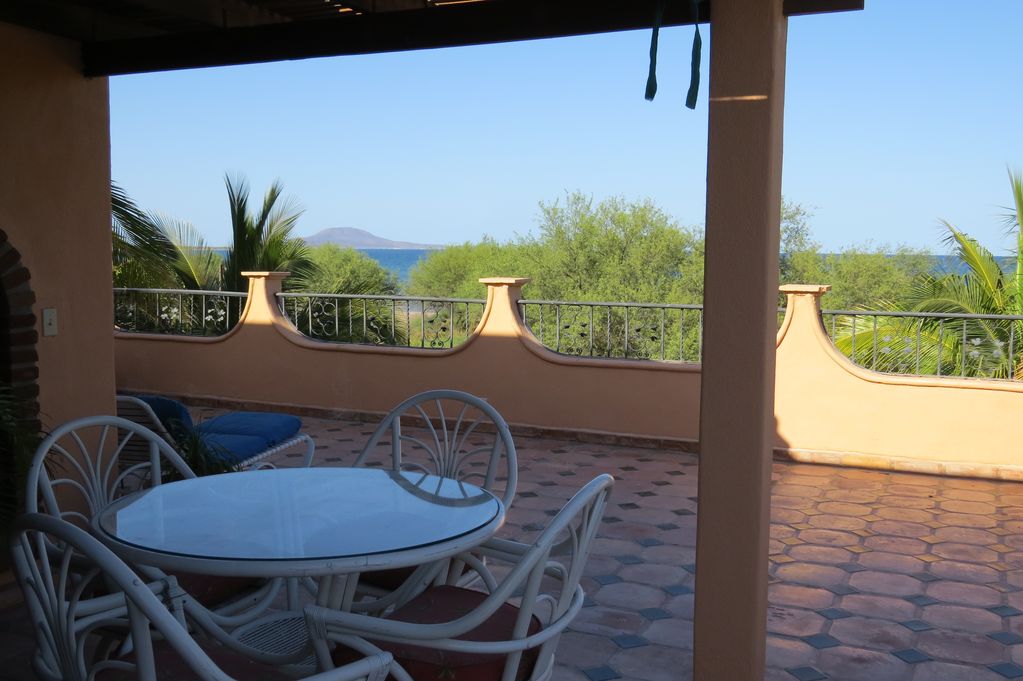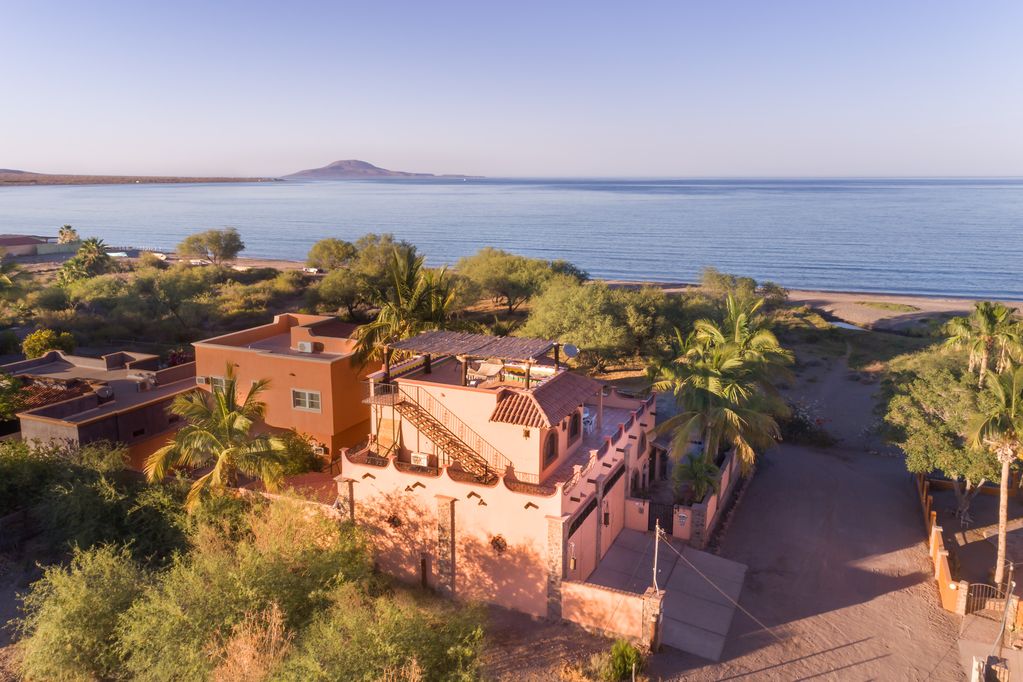 Upstairs Outside Space at
Loreto Playa Casa
The main balcony, is right off your private room. The sliding glass door opens to your own private table for two. You will enjoy this open air private area in gentle shade. A 275 degree view of the sea and the Islands of Carmen and Coronado are yours alone to enjoy. Soak up the sun as you relax on one of the chaise lounges and get into that book you've been wanting to read for so long. Watch the boats or view the billions of stars in the night sky. Walk around your terrace and follow the stairs to the private upper terrace. This third floor rooftop perch has an unobstructed 360 degree vista, with commanding views of the Sierra de la Giganta mountains all around to the Sea and the Islands.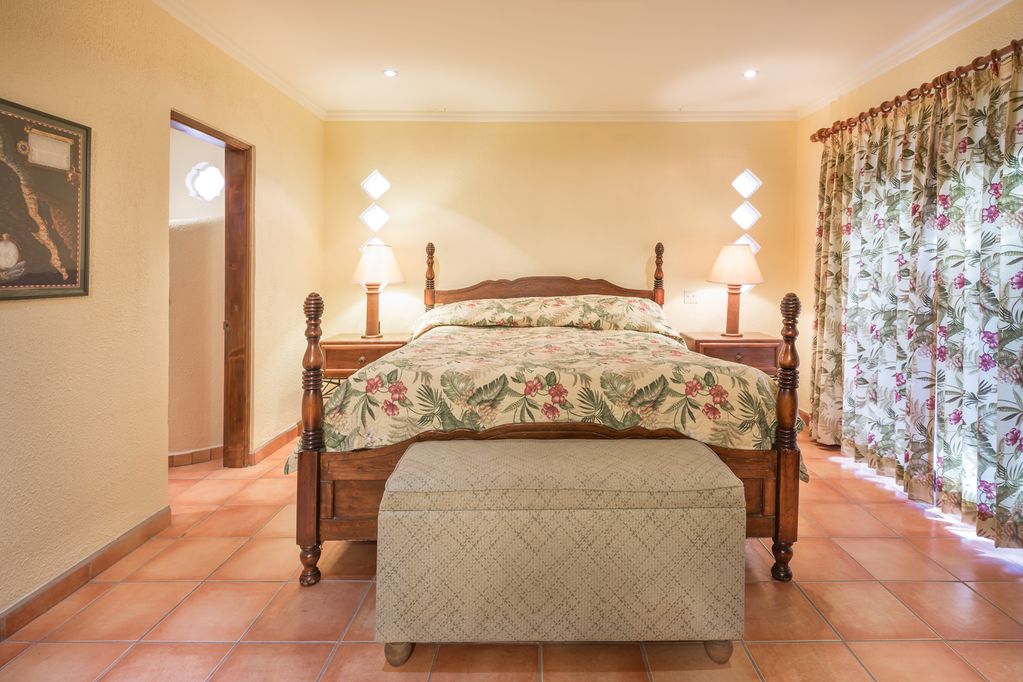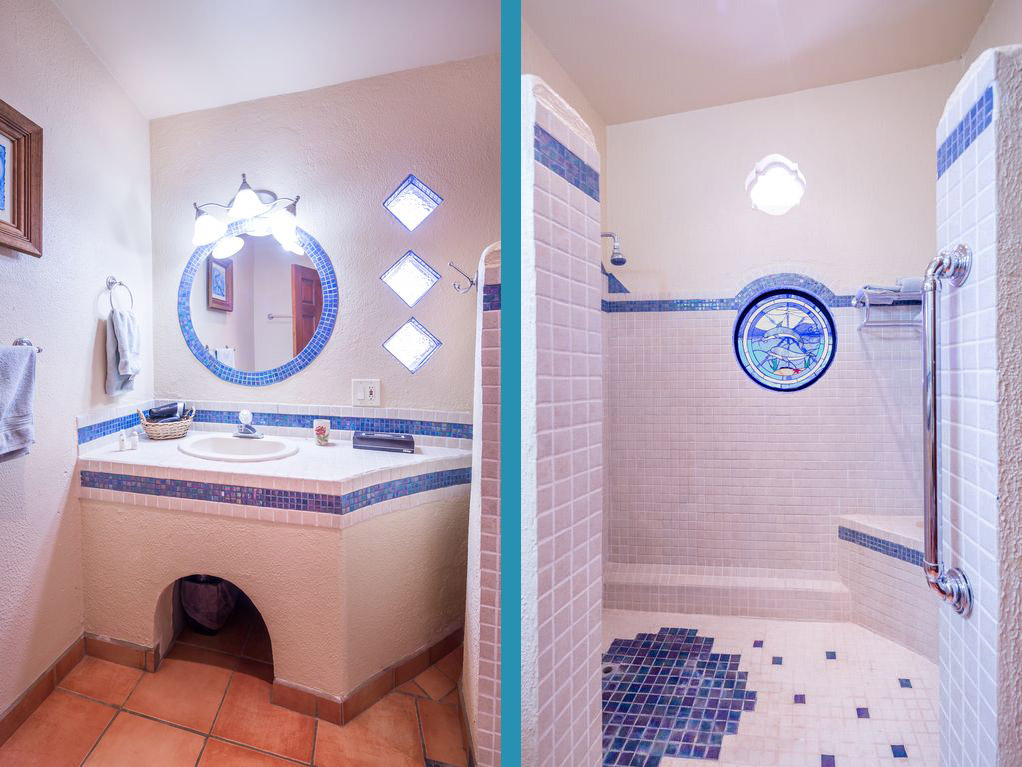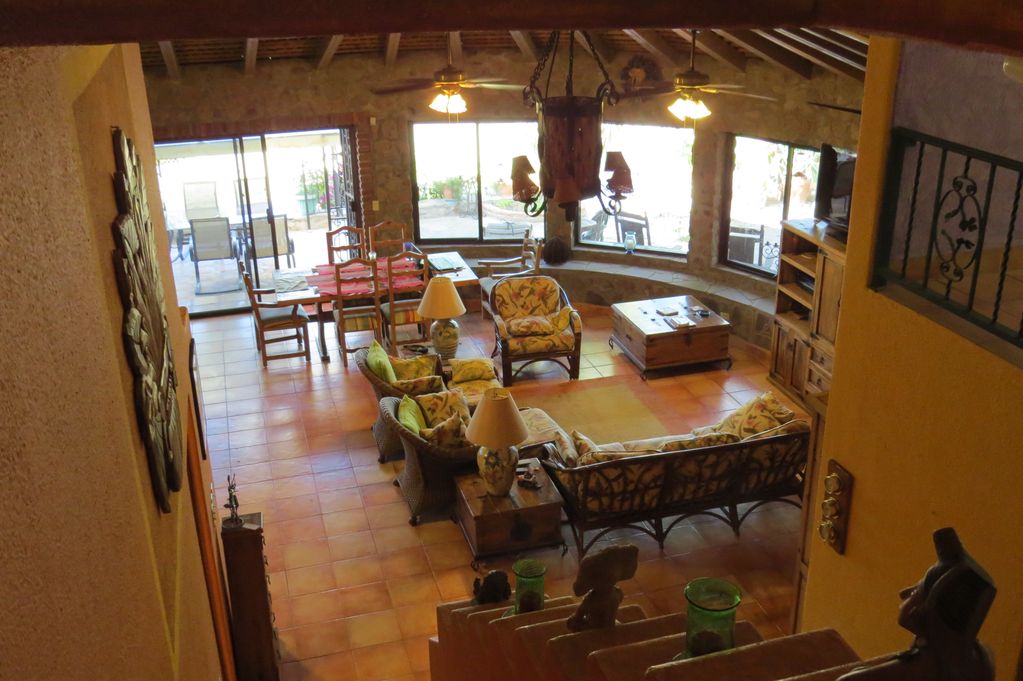 Main level Suite and Space at
Loreto Playa Casa
The main level suite opens on to a separate patio designed to be a private space away from the main courtyard. A king size bed with lush pillow-top mattress makes this room a perfect retreat. The suite also has a private sitting area with futon style sofa to accommodate 2 additional guests and an air conditioner. The adjoining bathroom has a very large shower/double soaking tub for your relaxation and enjoyment. A smaller third bedroom is set up with a pillow-top queen sized bed and a single bed. This bedroom shares the main house bathroom directly across the hall. Additional sleeping arrangements can utilize a futon style Japanese single bed in the large loft (accessible via a nine-step ladder) above the main hallway, and a hide-away queen size couch in the living room.
Check Out What Others are Saying About Their Experience
Wonderful home blends the land with the sea
This beautiful, artfully decorated home with huge picture windows looking out to the garden and sea is perfect for a family, or couples who want a romantic getaway. The upstairs suite with a balcony and amazing bath is one of a kind gorgeous! Jeff and Linda are fantastic hosts. They have thought of every need a guest could want, including the spa, kayaks and bicycles. The daily housekeeping service and gourmet kitchen are icing on the cake. Book it now. You will be glad you chose this property for your stay in Loreto.
Top Notch
We had a wonderful week at this property. The location is great and the owners are very attentive. Will go back.
Great view, beautiful house, quiet neighborhood.
Renting this beautiful beach front house was the best decision we could have made for our vacation, we're two families with Kids from 15to 4 and everyone absolutely loved the place.. we loved that it had everything we needed for a day at the beach, from a cooler to the snorkelers. We would definitely like to stay again on another vacation.
Absolutely Amazing
We lacked for nothing the entire stay. Our every need was met beyond our expectations. The home is beautiful . Jeff was great to recommend someone for everything we wanted. The fishing recommendation was over the top and we can not wait to stay with them again. FANTASTIC TRIP
Ready to Book Your Next Stay?
We truly love this little slice of paradise and it's honor for us to share it with our guests! If you have any questions are want to enquire about booking a stay with us at either the Boutique Hotel or at the Casa, please use the button below to get in touch with us.
Booking Inquiry